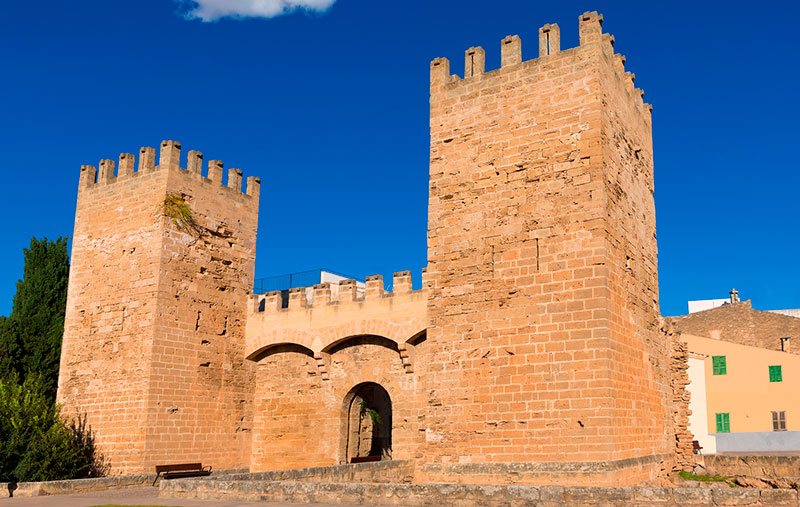 From Mallorca Taxi Service, we want to introduce to you one of the best-loved towns of Mallorca.
To understand the first inhabitants of this beautiful enclave on the shores of the Mediterranean, we have to go back to the Pretalayotic Era, but it was not until the year 123 BC when Mallorca became part of the Roman Republic and reached its zenith in Alcudia, as is shown at least by the archæological remains found there, including remains of streets, a theatre, villas, water channels, etc.
During the fall of the Roman Empire and its consequent sacking by the Vandals, Alcudia was left desolate.
It was not until 902 when the Arabs conquered Mallorca and brought it under the rule of the Cordoba Emirate that the area began reorganising and growing. The Arabs established themselves in the island and did not leave until the Reconquista by King Jaume I in 1229.
At this time, both the people and the island when through a political, social and cultural change.
Alcudia has a mediæval urban layout, with narrow and irregular alleyways. Its ramparts form part of its charm and are one of the reasons why Alcudia is one of the most characterful towns in Mallorca.
Beaches, dining and charm make Alcudia an inescapable destination.
With Transfer in Mallorca you can travel right across the island.