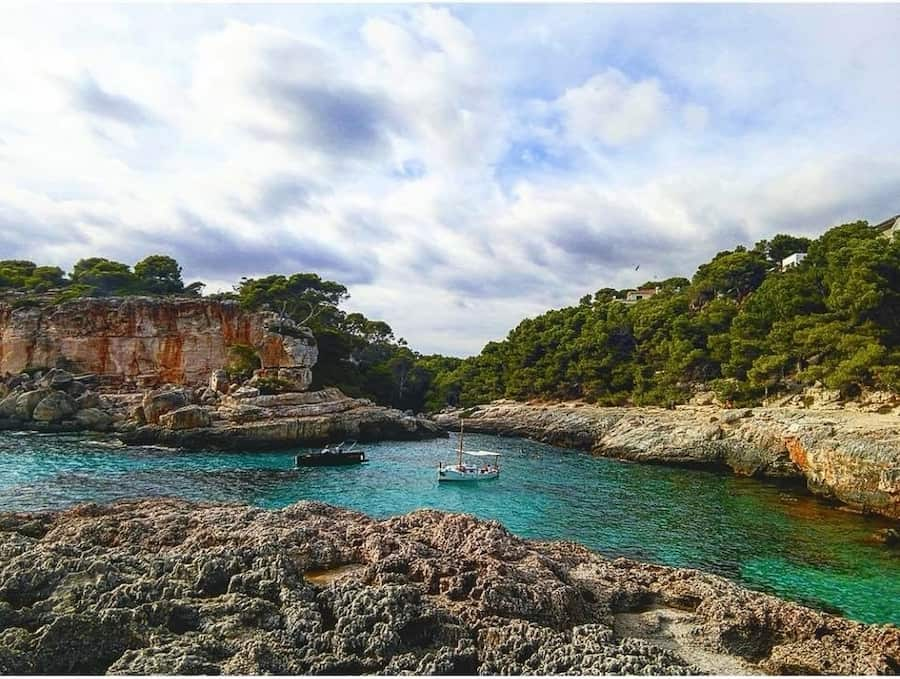 Have you ever been to the small town of Porto Petro in Mallorca, Spain? Now's your chance! This charming town has something for everyone: from amazing restaurants serving authentic Mediterranean cuisine to stunning beaches and breathtaking views. And with its proximity to Palma de Mallorca airport, getting here couldn't be easier: all you have to do is call us and book a taxi from the airport to Porto Petro.
Get ready for a stress-free journey by heading from Palma de Mallorca Airport directly to your destination in Porto Petro. Save yourself time and money by booking a taxi through our taxi service in Mallorca.
What to see in Porto Petro
Porto Petro can offer you an unforgettable experience in its unspoilt beauty. Its easy access from other towns in Mallorca and its beautiful accommodation make it a great choice as a tourist destination.
Order a taxi from the airport to Porto Petro and visit Calo dels Homes Mort beach
If you are looking for a quiet and pleasant place to spend a day at the beach, Calo dels Homes Mort is an excellent choice. This beach is protected by buoys that ensure the tranquillity of bathers and in addition, the pine trees provide shade and a natural environment that makes this small stretch of sand unique.
If you plan to visit the beach, be sure to walk here from the neighbouring Calo de sa Torre and don't worry about bringing your own umbrella, as sun loungers are available for hire. And if you're interested in staying here, remember that this beach belongs to the Club Mediterranée house – enjoy a relaxing day at Calo dels Homes Mort!
Sa Torre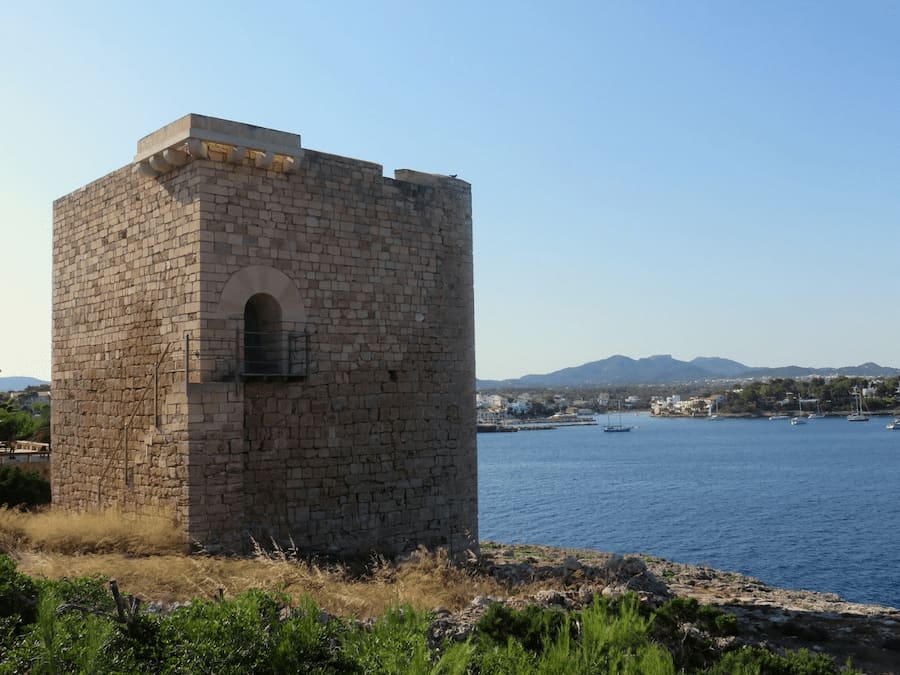 This small village, belonging to the historic municipality of Llucmajor, has a population of approximately 2,500 inhabitants, and although it is only 20 minutes by taxi from Palma de Mallorca airport, it is considered an undeveloped place for tourism.
Surrounded by forests, Sa Torre is located right next to the sea, offering visitors a wide choice of options for combining beach and sea holidays. For the more adventurous, walking along the coast is a very attractive activity. All in all, Sa Torre is the perfect place to relax and enjoy the beauty of the Mediterranean in a quiet and peaceful environment.
Torre de Porto Petro
The small town of Porto Petro is home to an architectural treasure that you cannot miss: the tower of Porto Petro. This structure, which once served as a watchtower, has become one of the main tourist attractions in the area.
From its privileged position, you can enjoy breathtaking views of the Mediterranean Sea and the surrounding area. Don't miss the opportunity to visit this architectural gem and discover the history behind it.
Mondragó Natural Park
The Mondragó Natural Park is one of the natural jewels of Mallorca, and its beaches are an example of its beauty. Just 2 km from Porto Petro you will find some of the most outstanding ones, such as the charming Cala Mondragón -also known as Sa Font de n'Alis-, S'Amarador and Caló d'es Burgit.
And if you still have energy left after enjoying its crystal-clear waters and landscapes, you can explore one of the best hiking areas on the island. Among its forests and wetlands, you will find well-signposted routes that will allow you to explore the rich native flora and fauna. Without a doubt, the Mondragó Natural Park is a place not to be missed if you visit Mallorca.
We take you by taxi from the airport to Porto Petro to visit the Yacht Club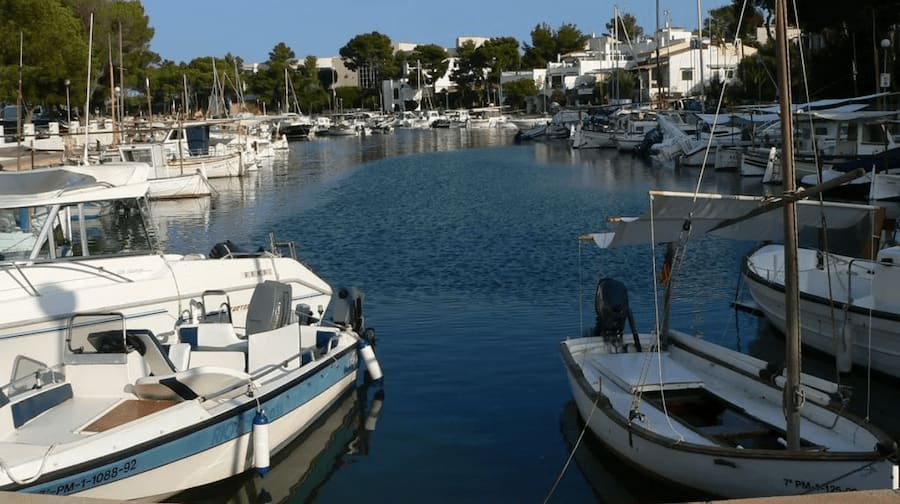 Club Náutico Porto Petro offers a sailing and canoeing school and a small marina with pleasure boats and fishing boats. If you want to explore the coast of Mallorca, this is the perfect place for boat trips.
You have the choice of half-day, full-day or even multi-day trips. Some of the excursions include stops for snorkelling or scuba diving in the spectacular places Mallorca has to offer. Take advantage of this unique opportunity to enjoy the sea and nature at its best!
Contact us if you need to book a taxi from the airport to Porto Petro
Why wait any longer to explore the wonders of Mallorca? Forget the hassle of transport, and book a taxi from the airport to Porto Petro. With our professional taxi service, you'll be sure to receive exceptional customer service throughout your holiday – you won't regret it! What are you waiting for? Check out our great rates and contact us today to ensure a smooth journey wherever you go in Mallorca. Take the opportunity and discover all that this beautiful island has to offer in peace and quiet, from the best beaches in Puerto de Alcudia to the promenade of Puerto de Soller. Have fun on your next trip to Mallorca and travel with us by taxi.