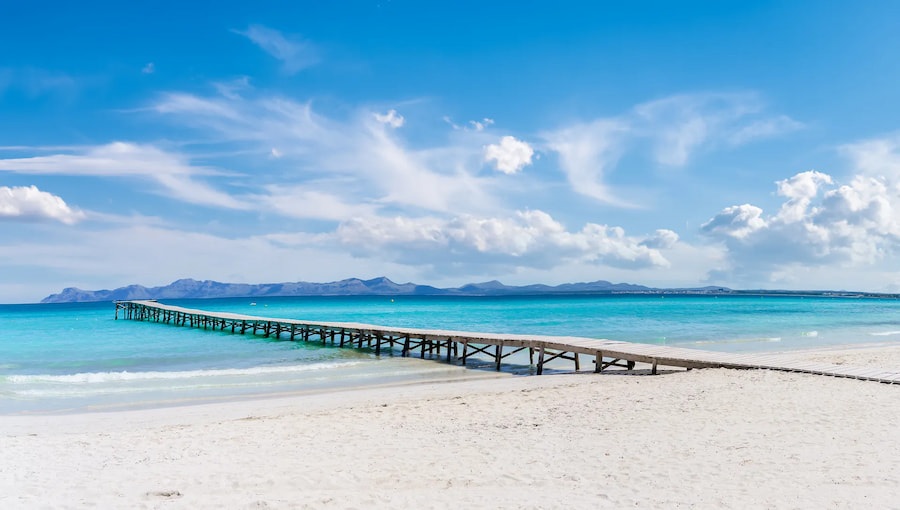 Do you want to spend an unforgettable holiday on the coast of Mallorca? The extensive Playa de Muro is the perfect destination to enjoy the sun and sand, as well as for cycling enthusiasts. This beach is the largest on the island and is located in the charming village of Muro on the northwest coast. Do you need a means of transport to get there? Our taxi service from the airport to Playa de Muro offers you all the comforts for a pleasant journey to your dream destination.
Playa de Muro, among the best beaches in the world
Playa de Muro (Platja de Muro) is undoubtedly a natural jewel of Mallorca with more than 5 kilometres long and 25 metres wide. Located in the north of the island between Puerto de Alcudia and Can Picafort, this beach is among the 25 best in the world according to a ranking carried out by TripAdvisor based on user reviews.
And remember, with our transfer service from the airport to Playa de Muro, you can reach this incredible destination comfortably and with all the safety guarantees.
Taxi from the airport to Playa de Muro: the four sectors of the beach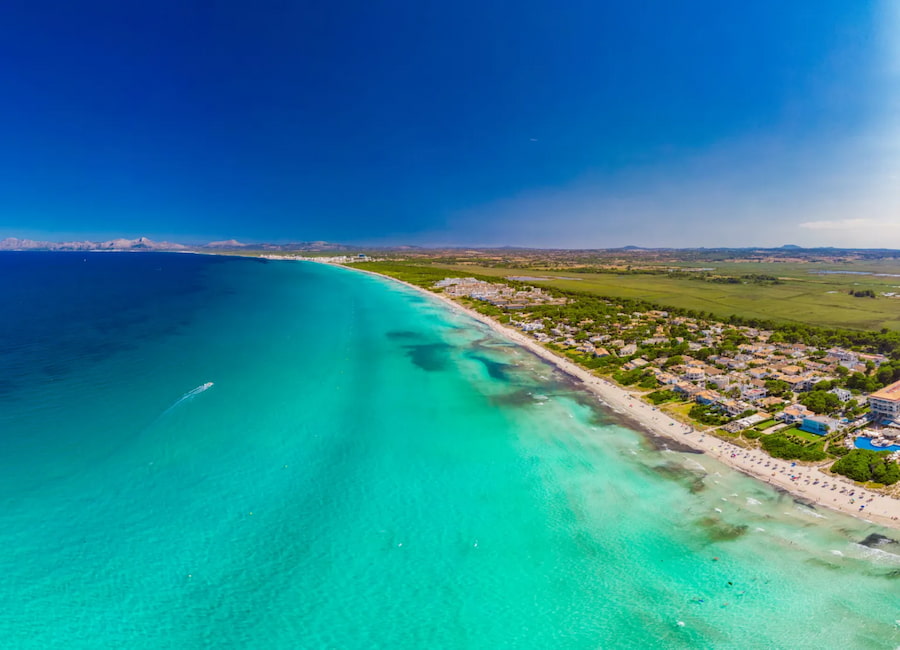 Playa de Muro is a great tourist destination with unique characteristics that make it stand out. It has four sectors that offer different experiences to the visitor:
The first two sectors are located near the town of Muro and have fine sand, crystal clear water and little waves, which makes it perfect for swimming and relaxing. In addition, there are several hotels and beach bars in the area to enjoy delicious food and drinks.
Sector 3 is a very special place, as it is located in a natural and unspoilt environment, with no buildings around it. It is ideal for those who seek tranquillity and want to be in direct contact with nature.
Finally, sector 4 has its own special charm, where you can enjoy traditional dishes such as paellas, rice dishes and fish in its beach bars.
Playa de Muro definitely has everything you need for an unforgettable holiday. And the best of all is that through our taxi service from the airport to Playa de Muro you can reach this destination in a simple and safe way.
What sports can you do in Playa de Muro?
In Playa de Muro, the water sports options are many and all very exciting. From the adrenaline rush of kitesurfing and windsurfing to the tranquility of stand up paddle boarding, there is something for everyone. What's more, you don't have to worry about equipment, as rental services are available right on the beach.
However, the fun is not limited to the water. In addition to water sports, cycling enthusiasts will find this beach the perfect place to enjoy their passion surrounded by spectacular scenery. Nor is there any inconvenience for those who need to transport their bikes and all their equipment to this area, since as part of our taxi service in Mallorca we offer the possibility of transporting all this special luggage.
Mallorca312, one of the most popular events in Mallorca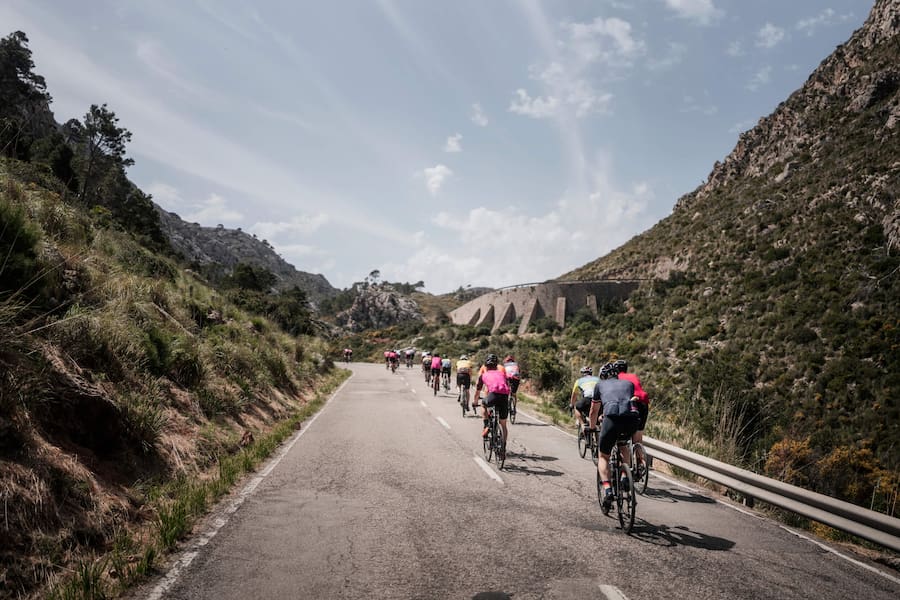 Mallorca 312 is a cycling race that has earned its place as one of the most mythical races on the island. What began as a local event has grown to become an international race that attracts cyclists from all over the world.
The last edition, which took place on 29 April, attracted more than 8,000 participants. And it's not hard to see why so many people want to take part. The race offers not only three distance options, but also an impressive route that takes you through some of the most beautiful spots in Mallorca.
You can opt for the full course of 312 kilometres, the intermediate course of 225 kilometres or the shorter course of 167 kilometres. Whatever the participant decides, Playa de Muro is always the starting and finishing point.
Taxi from the airport to Playa de Muro with Mallorca Taxi Service
Along with Puerto de Alcudia and Puerto de Pollensa, Playa de Muro is another of Mallorca's top destinations. Whether you're looking for a place to relax or to explore, these paradisiacal beaches have it all.
So what are you waiting for? Start planning your trip to Mallorca now: with Mallorca Taxi Service, getting to Playa de Muro will be as comfortable and stress-free as possible. Our taxis are spacious, we offer a bicycle transport service and spacious luggage compartments so you don't have to worry about leaving anything behind.
Whether you are looking for a taxi service from the airport to Playa de Muro or to any other destination, getting around by taxi in Mallorca is always a great choice, so you can enjoy yourself without any worries!