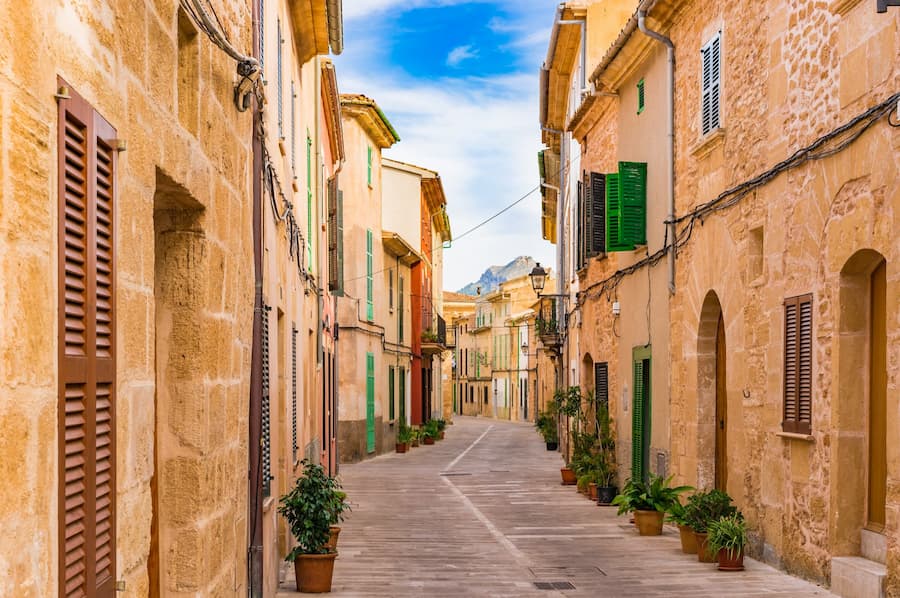 Alcudia, located in the northeast of Mallorca, is a place that will not leave you indifferent. With its large natural bay and its long beaches of white sand and crystal-clear waters, it has managed to become one of the most important tourist destinations on the island. But, as you will discover, Alcudia has much more to offer: its walled town is a real historical treasure, its numerous hiking trails will take you to breathtaking landscapes and its unique museum will surprise you. If you are looking for comfortable and safe transport to get around, at Mallorca Taxi Service we offer you our best services. Arriving by taxi from the airport to Alcudia town is one of the best options you can take to start your journey in total safety and comfort.
By Taxi from the airport to Alcudia town: what to see in this must-see destination in Mallorca
Are you excited about your trip to Alcudia, you're in for an amazing experience! Now that you've sorted out your airport transfer to Alcudia town, it's time to explore this magnificent town in Mallorca. With its stunning beaches, cobbled streets and historic buildings, there's something for everyone.
Do you want to relax on the beach while reading a book and soaking up the sun, or do you prefer to stroll through the narrow streets and soak up Alcudia's interesting history? Whether you're looking for an exciting adventure or just a moment of relaxation, Alcudia has something to offer – read on to find out more about this magical place!
The old town of Alcudia and its walls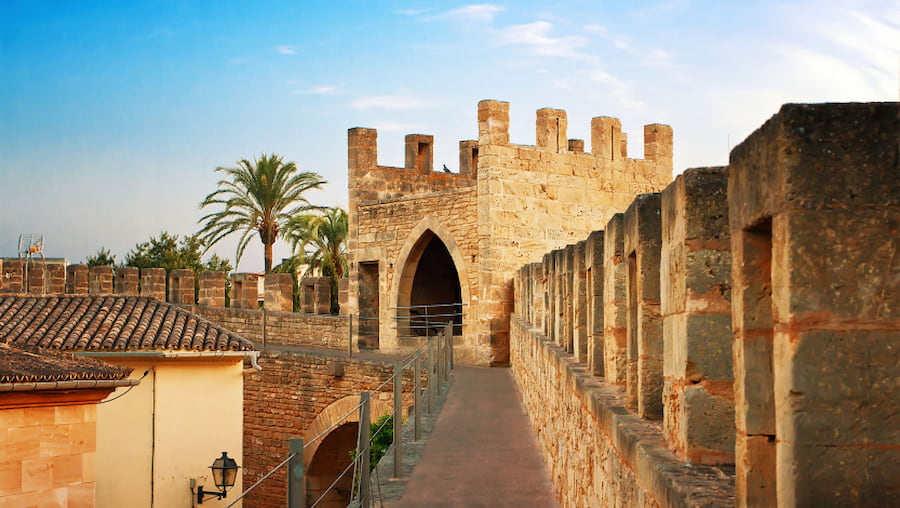 The town of Alcudia is a must for those in search of the beauty and history of the island of Mallorca. Its historic quarter is one of the most beautiful on the island, and it is no coincidence that it has been recognised as one of the most beautiful villages in Spain. If you have the opportunity to visit Alcudia, don't miss a stroll along its medieval walls, and be sure to photograph the iconic gates of Mallorca and the Moll. Also, discover the impressive church of Sant Jaume or simply lose yourself in the picturesque streets of this town steeped in history.
El Museo Sa Bassa Blanca
Visiting the Sa Bassa Blanca Museum of the Yannick and Ben Jakober Foundation is definitely one of the best things to do in the municipality of Alcudia. During your visit, you can explore the impressive Hassan Fathy building which houses a large number of antiques and a unique collection of modern and contemporary art. You will also have the opportunity to see the collection of Nins portraits, listed as historical heritage of the Balearic Islands, and contemplate the extensive garden and sculpture park made by the founders themselves.
This cultural experience is a unique opportunity to admire unique works of art and enjoy a natural and peaceful setting. And, remember, if you don't know how to get there, trust our taxi service in Mallorca. In addition to booking a taxi from the airport to Alcudia town, you can always contact us for any other destination you have in mind.
Parque Natural de s'Albufera
The nature of Alcudia is truly impressive. This locality connects the mountain with the sea, creating landscapes that will take your breath away. For example, by visiting the Parque Natural de s'Albufera you can be sure that you will always enjoy the authenticity of nature at its best. The biodiversity of this area is simply incredible and deserves to be explored.
The Roman city of Pollentia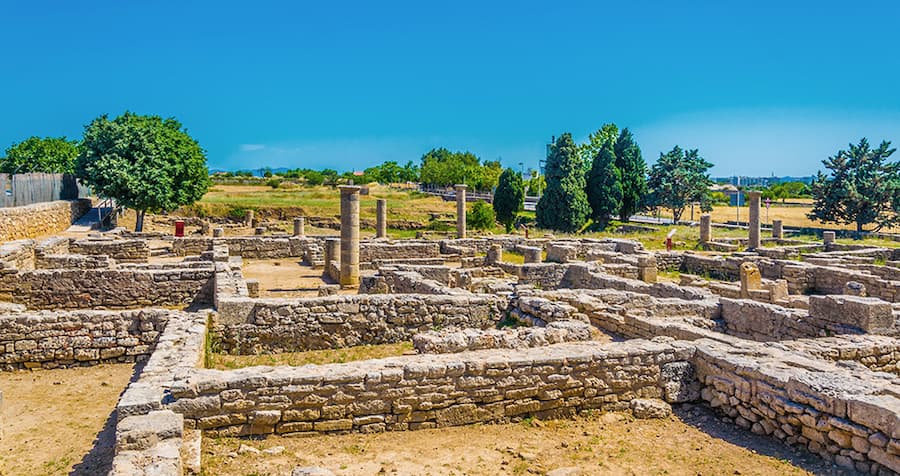 Alcudia is a city of great historical importance in Mallorca, thanks to its strategic location in the Mediterranean, which made it one of the main gateways to the island. From the 2nd century BC to the 12th century AD, Alcudia was inhabited by different civilisations that left their mark here. The original nucleus of the city is the Roman city of Pollentia, which was founded in 123 BC and whose ruins are accessible to visitors.
Remember that one of the best ways to explore the island in all its splendour is to rely on the best taxi services in Mallorca. Whether you are looking to travel by taxi from the airport to Alcudia town, or to any other key point such as Pollentia, at Mallorca Taxi Service we can help you.
By taxi from the airport to Alcudia town with Mallorca Taxi Service
Finally, we hope you have found this information useful in planning your trip to Alcudia. This small town is known for its captivating scenery and wide selection of activities. What makes it even more attractive is the fact that it is a great starting point for exploring the whole island.
So don't wait any longer, book a hassle-free taxi from the airport to Alcudia town. This way you can enjoy all that Mallorca has to offer without worrying about transport. What's more, our professional taxi service in Mallorca offers exceptional customer service and an unforgettable experience, whatever your destination. What are you waiting for? Check our rates and contact us to book your dream Majorcan adventure today.