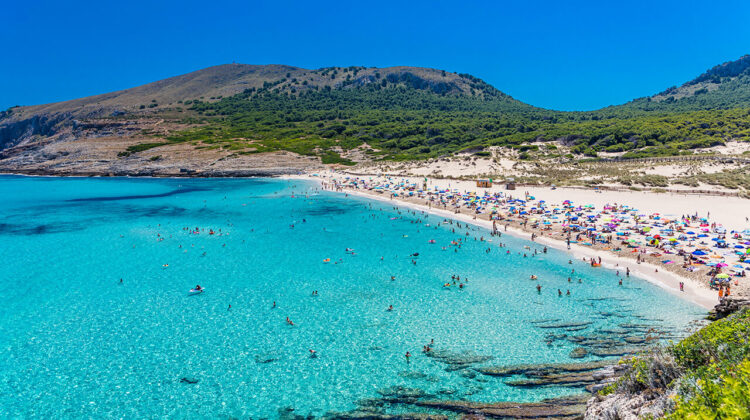 If you want to enjoy one of the most beautiful places in Mallorca, you must visit Cala Mesquida, a paradise on earth surrounded by nature. A beach with fine white sand that contrasts perfectly with the rocks, dunes and pine trees. Undoubtedly, a unique natural environment that will captivate you. If you have decided to visit this idyllic place, we recommend that you take a taxi from the airport to Cala Mesquida, as it is a comfortable and quick way to reach your destination. Enjoy the comfort of a taxi and live a magical experience in Cala Mesquida.
Taxi from the airport to Cala Mesquida: where to find one of the best spots in Mallorca
We know that after a flight, the last thing you need is to think about transport options. Fortunately, here we bring you the perfect solution. Booking a taxi service from the airport to Cala Mesquida not only gives you the comfort and speed you need, but also ensures you arrive safely at your destination without having to worry about unfamiliar roads.
Where is Cala Mesquida?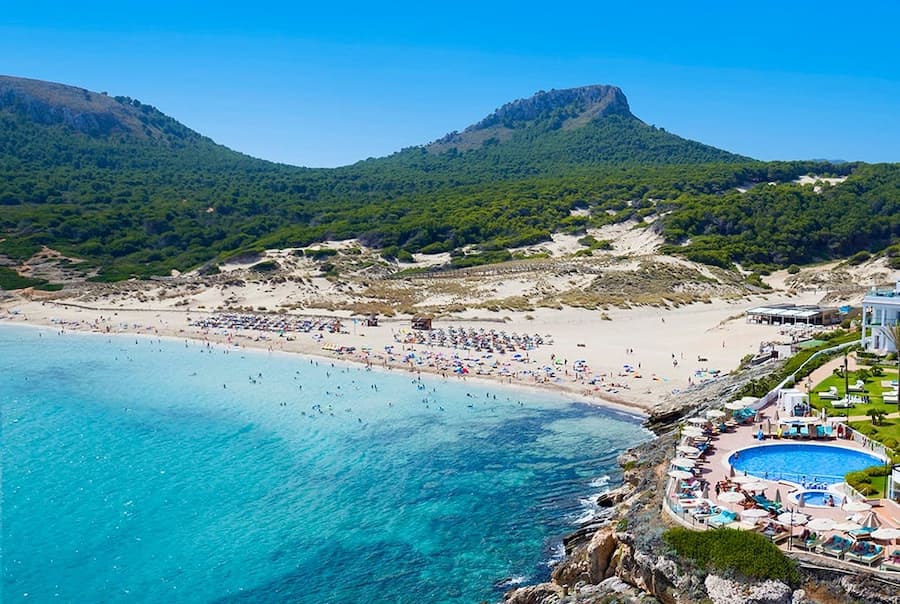 Also known as Arenal de sa Mesquida, Cala Mesquida is located in the northeast of the island and enjoys a privileged location. Just 12 km from the old town of Artá and 7 km from Capdepera, this dream beach is guarded by the mythical Torre de Son Jaume ll and a spectacular dune system.
Cala Mesquida is an unspoilt and totally natural area that has been kept away from constructions and mass tourism. It is an ideal destination for families with children. Moreover, very close by there is an impressive colony of seagulls and cormorants, a real spectacle. It is true that on the left side of the beach there is a very touristy residential area, but that does not detract one iota from its natural charm.
Taxi from the airport to Cala Mesquida: ideas for sports and leisure activities
Do you like surfing or windsurfing? Cala Mesquida beach is the perfect place for you! The waves are ideal for practising these sports all year round. But if you are not a fan of water sports, don't worry!
You can also enjoy walking and hiking visiting other beaches and coves nearby. In addition, in some areas, there are walkways to protect the environment and its conservation. If you venture to walk through the small forest of Cap des Freu, you will reach the impressive Cala Agulla which is not to be missed.
Other fun activities
In Cala Mesquida you will also find an authentic paradise to dive into the waters of the Mediterranean and enjoy all that underwater life has to offer. If you love snorkelling and scuba diving, the right side of this spectacular cove is the perfect place to practice these activities.
Its sandy bottoms turn into rock walls where you can contemplate the beauty of the fish and octopus that inhabit its waters. Although Cala Mesquida is a starting point for several popular diving tours, it is important to bear in mind that it is located in a marine reserve area, so there are important restrictions and regulations regarding activities such as fishing, sailing, anchoring and diving.
In fact, in addition to the tourists who travel by taxi from the airport to Cala Mesquida because they have definitely decided on this destination, there are many others who do so from other parts of Mallorca, due to the charm and the various activities that can be carried out.
A highly recommended circular route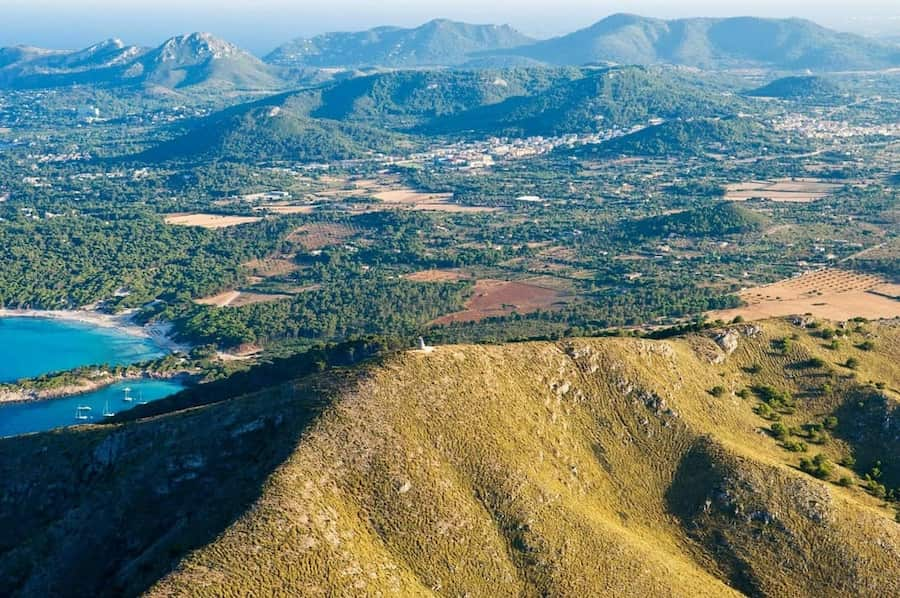 If you're looking for a hiking route in Mallorca that offers breathtaking panoramic views, this is for you! The circular route starts at the beautiful beach of Cala Mesquida, where you will walk along a wooden walkway between the dunes. You will then ascend the north face of the mountain of Son Jaumell, following the signposts to the watchtower.
This point offers a breathtaking view that you won't want to miss. For the descent, you can retrace the previous path or go down the west face of the mountain, finally arriving at Coll de Marina. From there, you will return to Cala Mesquida.
There are also other nearby routes for cycling. With our taxi service in Mallorca, we also offer the possibility of transporting bicycles.
Taxi from the airport to Cala Mesquida with Mallorca Taxi Service
At Mallorca Taxi Service we offer a reliable transport service with experienced drivers and vehicles equipped with everything you may need. Our taxis are spacious and have roomy luggage compartments to ensure you can fit all your luggage comfortably. Also, if you need to transport bicycles, our taxis are equipped with special racks. Book your taxi from the airport to Cala Mesquida with Mallorca Taxi Service and enjoy a hassle-free journey!