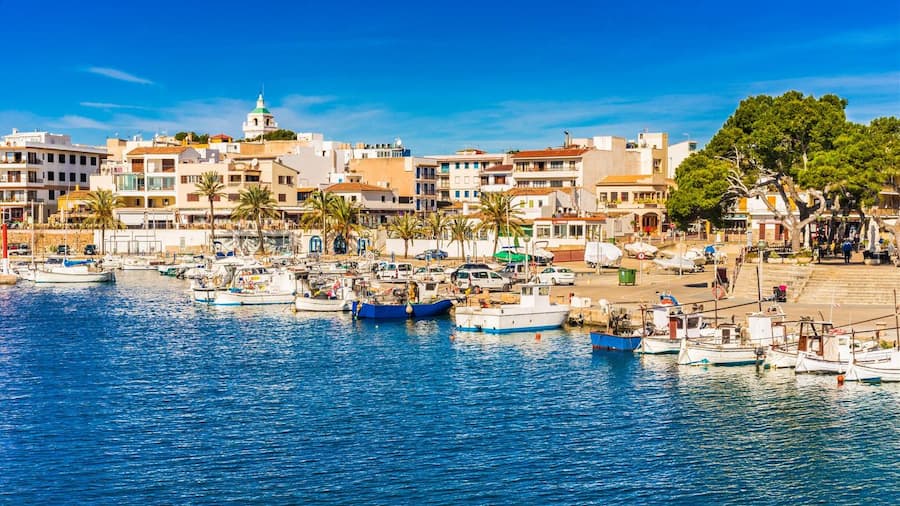 Are you planning a trip to beautiful Cala Ratjada? We know that getting there can be a bit of a hassle, but don't worry, we have the perfect solution! If you're looking for a comfortable and quick way to get to your destination, you should definitely consider taking a taxi from the airport to Cala Ratjada. Although there are several transportation options, the taxi is definitely the best if you are looking for comfort and speed. Plus, you will be able to enjoy the beautiful scenery that this wonderful town has to offer while you relax on your journey.
Taxi from the airport to Cala Ratjada: first question solved
Ready to start your holiday in Cala Ratjada? Getting to your final destination after a flight can be exhausting, especially if you have to think about transport options once you land.
So, if you want to avoid the hassle of taking the bus or driving a rental car, booking a taxi service from the airport to Cala Ratjada is your best option. As well as being a convenient and quick alternative, it guarantees you a safe arrival at your destination. So why not start your journey in the best possible way? With this first question answered, it's time to plan what to do in and around the area.
Indispensable places not to be missed on your trip to Cala Ratjada
With its stunning location in the north-eastern part of Mallorca and just eighty kilometres from the capital Palma, the picturesque town of Cala Ratjada offers a wide variety of must-see tourist attractions. From the impressive lighthouse to the large marina and the beautiful Cala Agulla, there is plenty to explore and enjoy on this getaway to the coast of Mallorca.
El Faro de Capdepera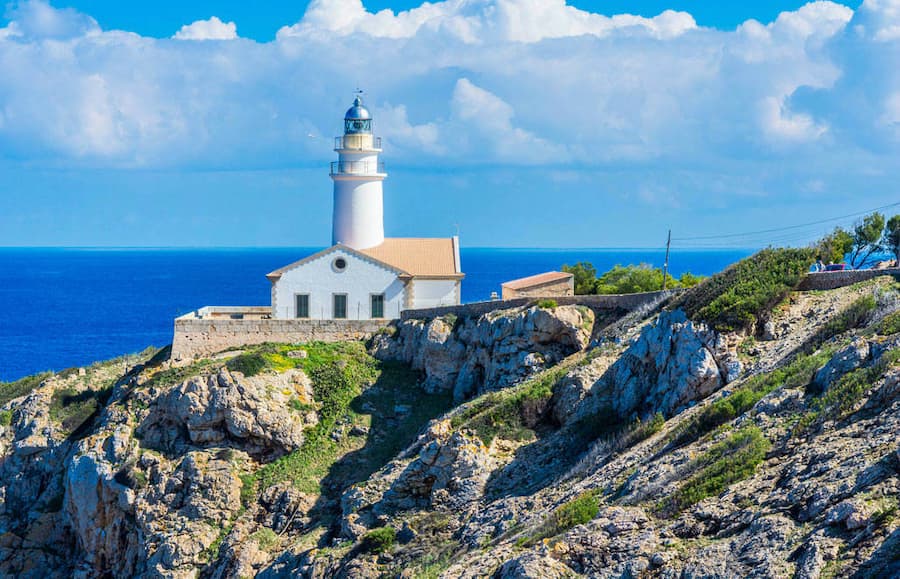 If you are visiting Cala Ratjada, you must include el Faro de Capdepera in your list of must-see places. The lighthouse dates back to the 19th century and is located on the Punta de Capdepera, offering you a breathtaking view of the coastline and the beautiful Mediterranean Sea. Next to this lighthouse is the Torre Esbucada, a perfect complement to enjoy the wonderful panoramic views even more.
Whether you are looking for a transfer from the airport to Cala Ratjada, or a taxi service in Mallorca to move to any corner of the island or to this historic lighthouse, in Mallorca Taxi Service we can help you.
The port of Cala Ratjada
The port is a place that transports you to a traditional and authentic Mallorcan atmosphere. Preserving its original essence, this fishing port is the second most important on the island and is home to the iconic Mallorcan boats known as "llaüts". From here you can also take a ferry to explore the enchanting island of Menorca. It's definitely a must-see if you're looking for an authentic Balearic island experience.
The March family palace, another destination to consider when booking a taxi from the airport to Cala Ratjada
If you are looking for a unique cultural experience in Cala Ratjada, don't miss the March family palace. The March Foundation has created an impressive sculpture garden where you can admire works by artists such as Chillida, Rodin and Henry Moore. You can also enjoy the concerts held in the garden during the summer.
You may be interested in reaching this place from another part of the island. If that is your case, don't worry, as we not only offer a taxi service from the airport to Cala Ratjada, but also from any other part of Mallorca.
Cala Agulla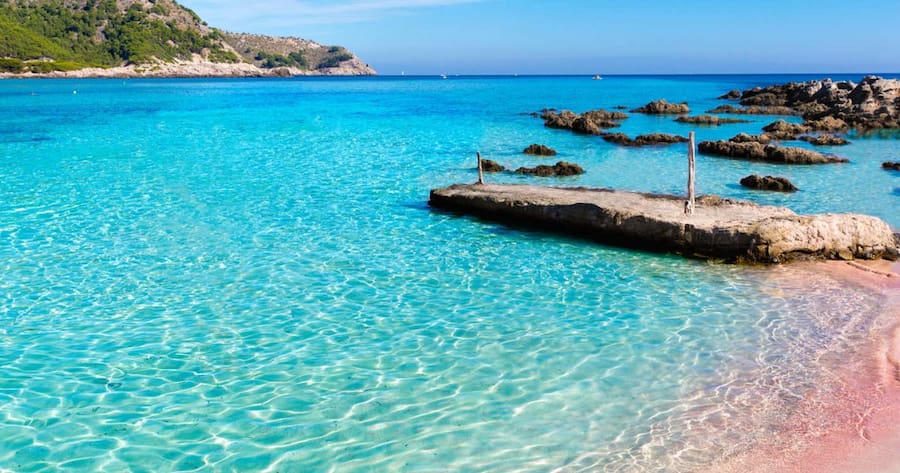 This beautiful beach, located only 15 minutes away from Cala Ratjada, offers stunning white sand and crystal clear waters that will make you feel in paradise. Those who prefer tranquillity will find a very quiet corner surrounded by pine trees and mountains. In addition, snorkelling or water sports such as kayaking or stand up paddle boarding will make your experience even more fun and enriching. And if you want to explore other nearby beaches, you can do it on foot from Cala Agulla.
Book your taxi from the airport to Cala Ratjada with Mallorca Taxi Service
At Mallorca Taxi Service we offer you a comfortable and reliable transport service so that you can arrive without any problems from the airport. This beautiful coastal town has everything you need for an incredible holiday: dream beaches, stunning natural landscapes, quality restaurants and bars, and a wide variety of activities for all tastes.
And best of all, you can enjoy all this without worrying about transport! With our spacious taxis and roomy luggage compartments, you can take everything you need with you, and even transport bicycles if necessary. What are you waiting for? Book your taxi from the airport to Cala Ratjada and enjoy this wonderful area of Mallorca!