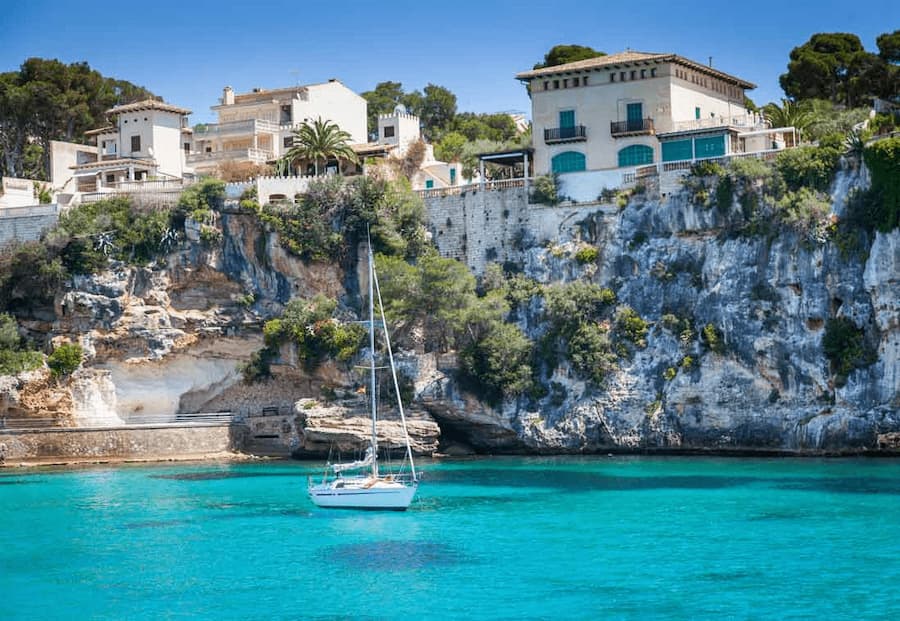 Are you thinking of going on holiday to Porto Cristo, in Mallorca, Spain? Then the first thing you will need to think about is how you are going to get from the airport to your destination. Although there are several transport options available, choosing a reliable and stress-free taxi ride will make your arrival in Porto Cristo much more pleasant and enjoyable. Ordering a taxi from the airport to Porto Cristo has never been easier. Read on!
Origins of Porto Cristo
The history of Porto Cristo is fascinating and full of legends that are still told in the village. This quiet holiday destination in Mallorca was once a bustling port serving the nearby town of Manacor. The name Porto Cristo comes from the time of the Christian reconquest of the island in 1260 AD, meaning Port of Christ.
One of the most interesting legends tells how a boat was found washed up on the beach containing a crucifix, while another tells how one day an ox appeared prowling around the village with one of the symbols of Christ and refused to move. The villagers saw this as a sign, which makes the story of this place even more special.
Historic places worth visiting in Porto Cristo
If you are a lover of history, then Porto Cristo is the perfect place for you. Here, you can find traces of the Roman basilica on Avinguda de Joan Amer, as well as the remains of the old Roman port which can be found in the current harbour. Here, a few years ago, the remains of a Roman ship were discovered.
In addition to these findings, the area around Porto Cristo has many other interesting archaeological sites, such as the prehistoric burial sites of Sa Gruta and Son Moro. If you want to spend a day exploring and discovering the secrets of history, Porto Cristo is the ideal place to visit.
What to see in Porto Cristo?
In this village, there are many hidden gems to discover.
Walking along the street of San Jorge, you can admire an impressive statue of a mermaid.
Another must-see is the Torre des Falcons, with its incredible view over a hidden cave.
The Plaza del Carmen is home to a beautiful church dedicated to the patron saint of sailors, the Mare de Déu del Carme.
If you head to Porto Cristo, don't miss the Coves dels Drach, also known as the dragon caves, which are simply breathtaking.
The Coves del Hams are also worth a visit, with their spectacular natural rock formations.
A safari zoo is nearby, as well as a crystal clear beach to relax and soak up the sun.
There's so much to see in this corner of Spain! Take note and prepare your next trip to Mallorca.
Where to see the best bays when arriving by taxi from the airport to Porto Cristo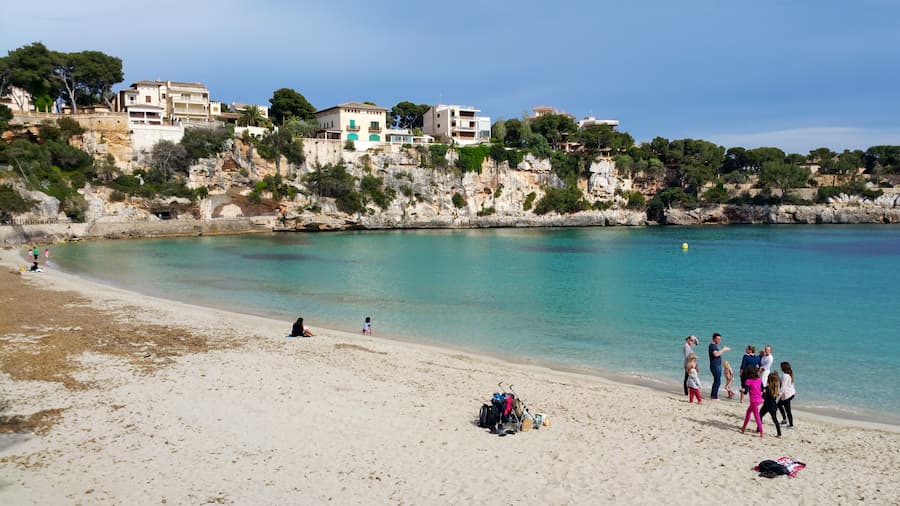 Porto Cristo is a real gem bathed by splendid turquoise waters in the southeast of Mallorca. Its location in a long bay makes it one of the best beaches on the island. Here, you can relax on the soft sand and hire sun loungers and pedal boats to enjoy the sea.
The popularity of this location has resulted in a number of large resorts, such as Cala Magrana, a quiet, nearby urbanisation that is just a few metres from a hotel in Punta Reina, an incomparable destination for a perfect holiday in Mallorca.
And not only Cala Magrana; Cala Anguila, Cala Bona, Cala Mendia, Cala Murada, Cala Romántica and the impressive and immaculate Cala Varques, with crystal clear waters will leave you speechless. And remember, if you don't have a means of transport, don't worry, you can book a taxi from Porto Cristo with Mallorca Taxi Service and enjoy these wonderful beaches!
Visit Rafa Nadal's Academy near Porto Cristo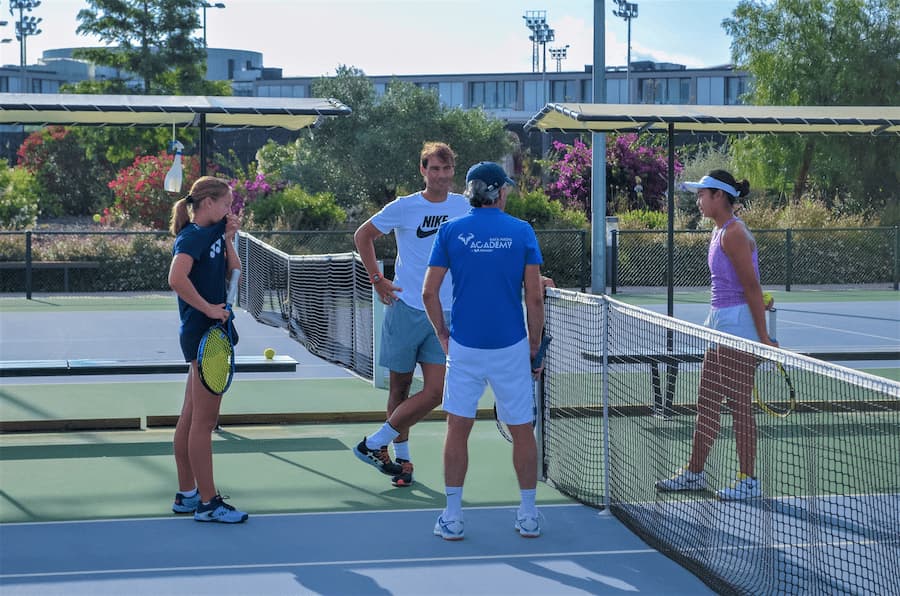 If you are a tennis fan, you cannot miss the opportunity to visit the Rafa Nadal Academy near Porto Cristo. This training centre is one of the most prestigious in the world, and will allow you to see first-hand how some young tennis players prepare.
In addition, the academy has spectacular facilities that will take your breath away. If you want to live a unique experience, call us and with our taxi service we will take you from the airport to the Rafa Nadal Academy.
Don't miss out on your taxi from the airport to Porto Cristo.
Don't wait any longer and book a taxi from the airport to Porto Cristo with our reliable and professional taxi service. Whether you are looking for an adventurous holiday or a quiet getaway, Mallorca is the ideal destination for you. At Mallorca Taxi Service we have impeccable customer service and the very best. So why not make it easy for yourself and book a taxi now?