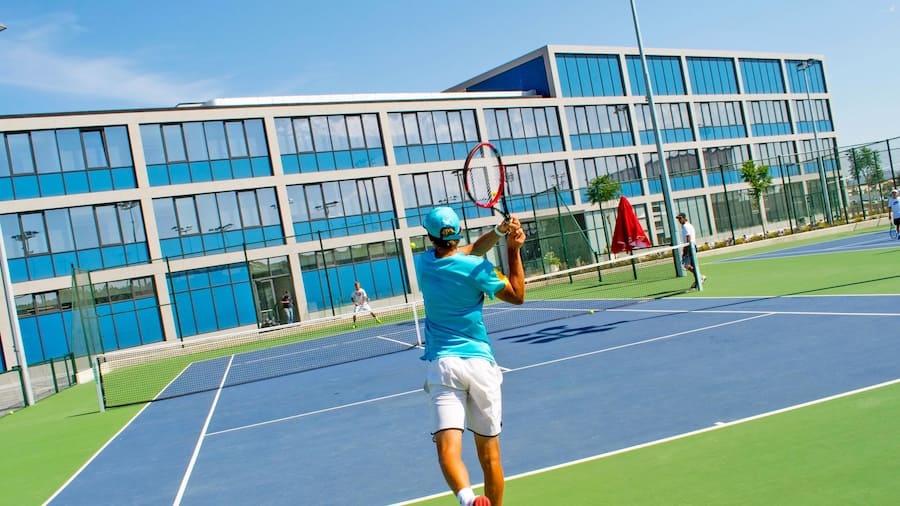 If you are heading to the Rafa Nadal Academy, one of the first steps is to take a taxi in Mallorca. If you want your arrival at the venue to be comfortable and stress-free, it is important to have an experienced driver who knows Mallorca well. That's why here we will provide you with all the information you need to know about the tennis school and invite you to book a taxi service from the airport to the Rafa Nadal Academy. Find out more about Mallorca airport taxi prices and fares on our website, as well as useful tips to make your journey run smoothly.
What to do at the Rafa Nadal Academy?
The Rafa Nadal Academy is a unique tennis school that unites sport and education for young people interested in pursuing a career in tennis while continuing their academic training. However, the academy also has training programmes for adults, which are customisable to meet the needs and levels of each player.
With a team of coaches led by Toni Nadal, the academy offers an exceptional learning environment and intensive training for those wishing to improve their tennis skills. Whether you are young or old, the Rafa Nadal Academy has something for everyone!
And if you don't have a car to get from Mallorca airport to the Rafa Nadal Academy, please contact us so that we can offer you the best taxi service in Mallorca.
Visit the Rafa Nadal Museum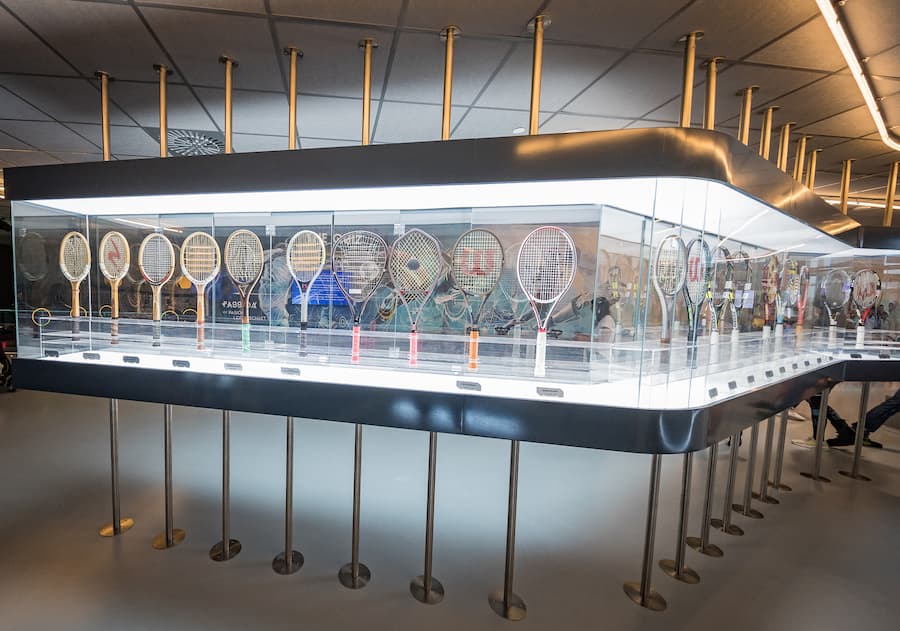 Entering the Rafa Nadal Museum is like immersing yourself in the history of tennis and, in particular, in the career of one of the greatest sportsmen of all time. Every corner of this gallery is filled with trophies and memorabilia that trace the tennis player's impeccable career. From his beginner's days to his current position as the greatest Spanish tennis player of all time, the museum shows the evolution of Rafa Nadal as a sportsman and as a human being.
And if that's not enough, visitors can also enjoy a temporary exhibition every few months that showcases pieces from the last season and new achievements made by the player. There is no doubt that a visit to the Rafa Nadal Museum is a unique experience for any sports fan and for those who enjoy learning about inspiring stories.
If you're thinking of paying a visit to the museum as soon as you arrive in Mallorca, booking a taxi from the airport to the Rafa Nadal Academy has never been easier. Contact us and we will update you on our taxi fares in Mallorca.
The best summer camp in Mallorca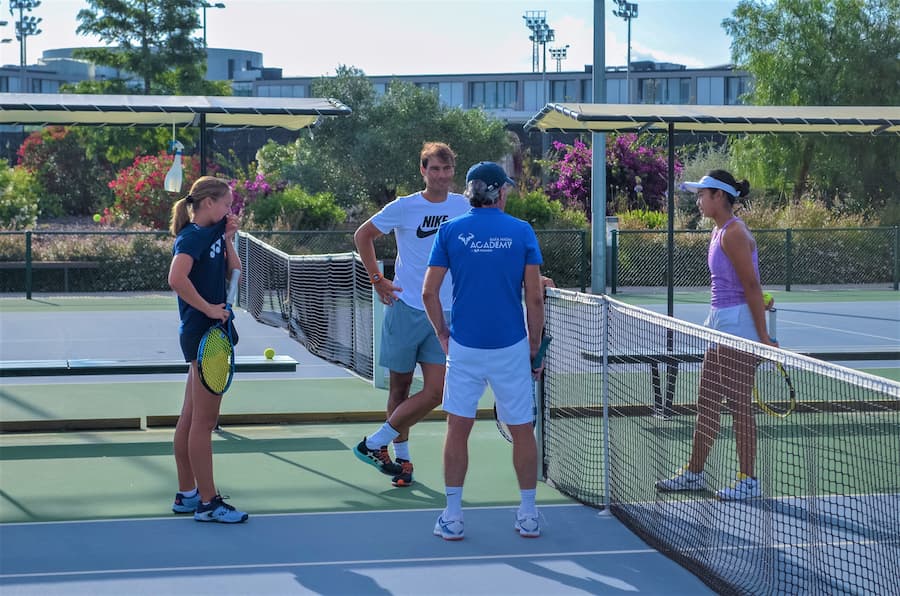 If you are a junior tennis player looking for a high quality summer camp, the Rafa Nadal Academy is the place for you. This exclusive camp has outstanding facilities for junior players, including a selection of player rooms, gym, lounge, international school and offices. In addition, you will have the chance to play on 26 clay and GreenSet tennis courts, a 7-a-side football pitch and a regulation multi-sport court.
For those over 18, the Rafa Nadal Sports Center offers a state-of-the-art gym, spa, indoor and outdoor swimming pool, 7 paddle tennis courts, restaurant and cafeteria, the Rafa Nadal Xperience Museum and much more. There is no better way to improve your skills and enjoy the beauty of the island of Mallorca than at the Rafa Nadal Academy.
Travel by taxi from the airport to the best coves in Manacor
If you are planning a holiday in Manacor, you can't miss out on visiting the best coves in the area! Cala Manacor, with its crystal clear waters, is perfect for sunbathing and enjoying a refreshing swim. Meanwhile, Cala Moreia and Cala Morlanda offer a quieter experience, perfect for relaxing in the serenity of the sea. And for those looking for something more private, Cala Petita is a hidden gem not to be missed.
If you decide to visit some of these wonderful coves, we will take you by taxi from the airport so you can relax and enjoy your holiday. And if you are at the Rafa Nadal Academy and want to take a short break, our taxi service in Mallorca will get you there in no time at all.
We will take you by taxi from the airport to the Rafa Nadal Academy
Mallorca is full of wonderful opportunities for both sightseeing and adventure. Visiting the Rafa Nadal Academy is a must and should be added to any holiday itinerary in Mallorca. With a taxi from the airport to the Rafa Nadal Academy, you can make the most of your holiday by soaking up all it has to offer. Holidaymakers looking for a convenient and practical way to get there should visit our website for our taxi service rates. And don't forget, if you need a taxi in Mallorca, we're just a phone call away! Whatever brings you to Mallorca, a trip to the Rafa Nadal Academy will be one of the best experiences you can have on the island.