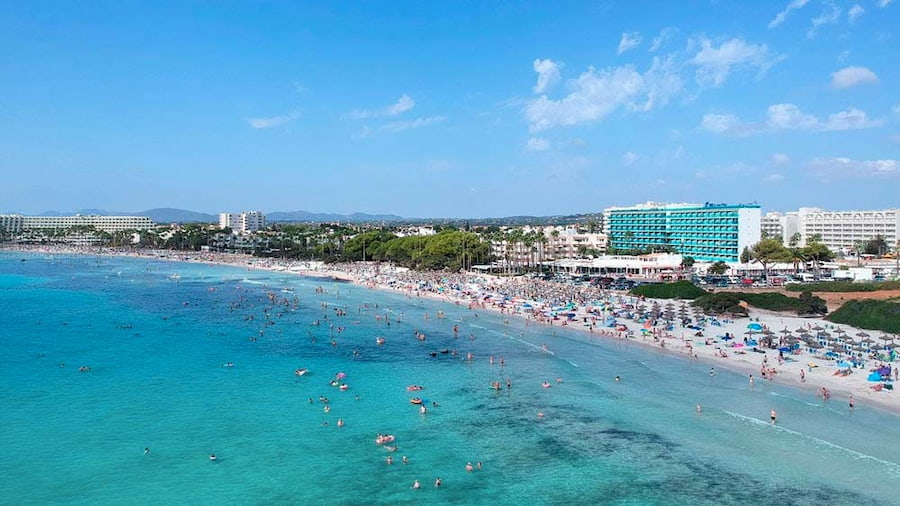 When visiting the stunning beaches of Mallorca, one of the most important things to consider is how you are going to get from the airport to your vacation destination. But don't worry, booking a cab from the airport to Sa Coma with Mallorca Taxi Service is incredibly easy.
When you travel to a new place, one of the most important things to take into account is the arrival at your destination from the airport. With our cab services in Mallorca we take you from the airport to Sa Coma quickly so that your vacation starts as soon as you get off the plane.
History of Sa Coma
Sa Coma is a place that has known how to grow in a sustainable and balanced way, maintaining respect for the surrounding environment. This tourist destination has been carefully designed, allowing its growth in a controlled manner and respecting the green areas and natural spaces.
Thus, it has become one of the favorite destinations for those seeking a quiet and relaxing vacation, in contact with nature. One of its main attractions is undoubtedly the impressive Sa Punta de n'Amer, a Natural Area of Special Interest that has been protected in order to maintain its natural beauty unaltered.
To enter the history of Sa Coma in Mallorca is to enter a world full of historical vestiges that transport us to past times and, with Mallorca Taxi Service you can do it at any time thanks to our cab services and rates.
Sa Pedrera
Sa Coma in Mallorca has a very interesting history, in particular the archaeological destination of Sa Pedrera. This site is more than 2,000 years old and is believed to have been used by the Phoenicians to build defenses.
However, it is not known when they stopped using the marés extracted from the quarry. In 1999, Sa Pedrera was declared a quarry of ethnological interest in the sectorial master plan for quarries in the Balearic Islands.
Sports and activities in Sa Coma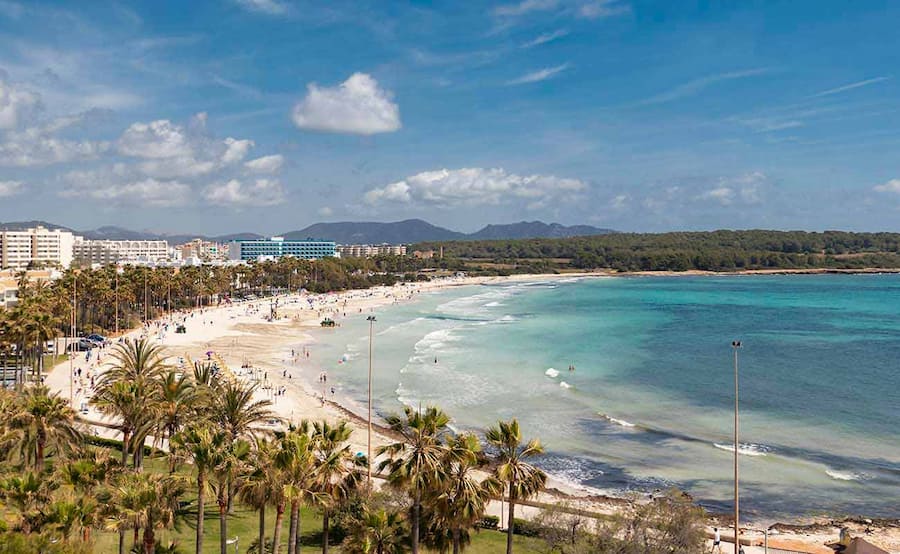 Mallorca is, among other things, known for its amazing water sports activities and Sa Coma is one of the perfect places for water lovers, offering popular water activities such as windsurfing, diving and much more. But that's not the end of the story, it has much more to offer; if minigolf is your sport, Sa Coma is the place to be.
Minigolf Paradise is one of the most popular places for families and small groups. Not only will you enjoy a round of minigolf but you will also visit one of the most picturesque places on the island, an experience you won't want to miss!
Request a cab from the airport to Sa Coma to visit Safari Zoo
Sa Coma in Mallorca has something for animal lovers: the Safari Zoo. This 40-hectare park north of Sa Coma is unlike any other zoo. Not only can you see predators, monkeys and elephants, but there are also safaris that will make you feel like you are in the African savannah. Imagine the thrill of seeing giraffes, lions and monkeys in their natural habitat while enjoying the safari ride.
Here, you can experience the real hunting and preying of predators and admire the animals in their own territory. A visit to the Safari Zoo is an experience not to be missed in Sa Coma. So if you are an animal lover and are looking for an exciting adventure, you can't miss the Safari Zoo! Remember, if you don't have a car to get there, with our cab service in Mallorca you will be there in no time.
Visit the exclusive Globales Bouganvilla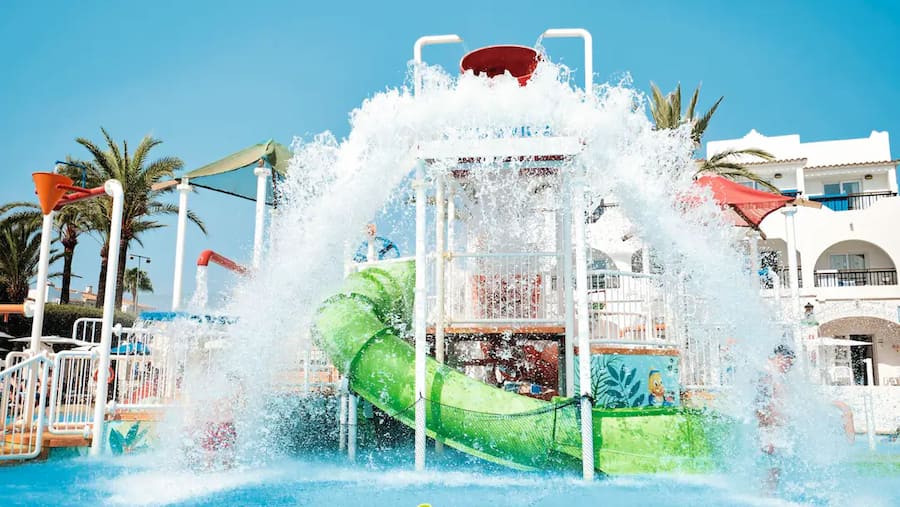 Book a cab in Sa Coma to visit this hotel that has a water park with amazing attractions on the water, where you can spend long hours of fun with your friends and family.
The water park is divided into four different zones, each with its own thrill and adventure. From large elevated slides to a monumental hemisphere emerging from a large pool, each attraction takes you through a water world of adrenaline.
In addition, for the little ones there is a playground and a space to play and cool off with water jets. Don't miss the opportunity to choose between multislide, kamikaze, freefall, waveslide, aquatube slides and experience an unforgettable day at the Globales Bouganvilla water park!
Book now your cab from the airport to Sa Coma
If you want to book a cab from the airport to Sa Coma, at Mallorca Taxi Service we have the best cab fares on the island. Plus experienced drivers who know the best way to get you where you need to go, guaranteeing you a safe, fast and comfortable journey.
To enjoy a pleasant and stress-free vacation, contact us today and let Mallorca Taxi Service offer you the best transfer from the airport to your destination tailored to your needs.